Posted by Twana's Creation Gift Baskets on Dec 2nd 2021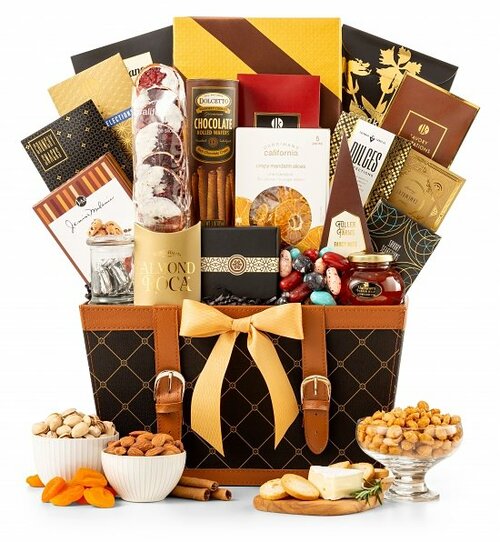 This is the perfect time to send meaningful holiday Gift Baskets to your employees and clients. Twana's Creations Corporate Holiday Collection is the perfect choice for all your holiday gift giving this season.
Whether you're sending 50 Gift Baskets to one location or 500 to individual addresses we make the process seamless and stress-free. Remember to include your personalized gift message!
Giving a client a Holiday Gift Basket from Twana's Creations strengthens relationships and show appreciation for new and continued business. It's a memorable way to set your brand apart from the competition. Not only does it show that you're a brand who genuinely cares about their customers, but it also shows that you're willing to go above and beyond your competitors to make your clients smile.
Rewarding your team during the holiday season promotes company morale and productivity. It builds a unique culture of gratitude and appreciation that resonates with the organization's values and leadership. Employees will feel they are getting the recognition they deserve and be more dedicated to their work, deepening their loyalty to the company, ultimately reducing staff turnover.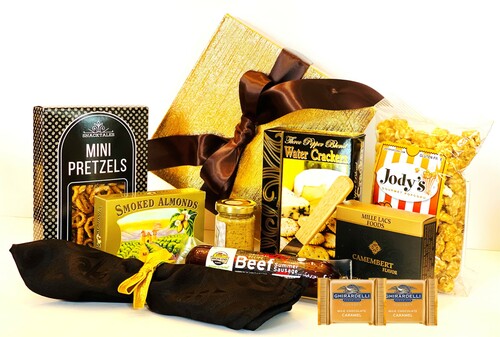 Why does Corporate Gift Giving Work?
Receiving a Twana's Creation Gift Basket triggers a psychological phenomenon called the endowment effect. This simply means people place higher value on things they own than the true market value. The higher value transfers into a positive brand association. The theory of reciprocity, feeling as though you should reward kind gestures, comes into play. This is just a fancy way to say that your gift will be greatly valued causing your clients to feel as though they should pay you back with their business.
Corporate gift giving is a win-win for any business. The return in revenue will greatly outweigh any costs.
Twana's Creation Gift Baskets creates an impact with their beauty
Our sophisticated corporate holiday Gift Baskets for Christmas and other occasions will delight your recipients while highlighting your company's values. Our Gift Baskets feature gourmet products especially chosen to "oh" and "ah" the recipients.
We're your best source for purposeful holiday gifts for every special day on the calendar. In addition to Christmas and New Year's, we make it easy to recognize your clients and employees for any occasion.