Posted by Twana's Creation Gift Baskets on Aug 1st 2022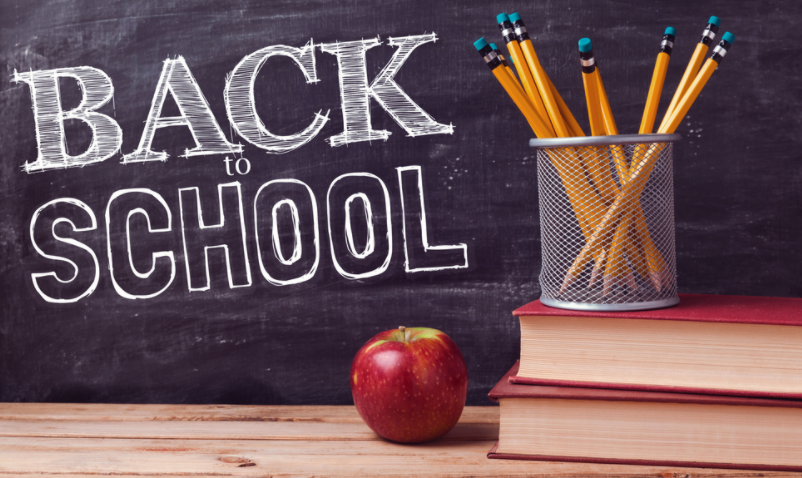 As the summer months come to an end, families are preparing to send their children back to school. While the parents are thrilled to see what the new school year brings, the kids are dreading the early wakeups and long bus rides. Enjoy the last dog days of summer with a picnic or a day at the beach. Try to make a child in your life feel better about going back to school with one of our fun Kid baskets. Twana's Creation Gift Baskets have the perfect baskets for all your summer needs.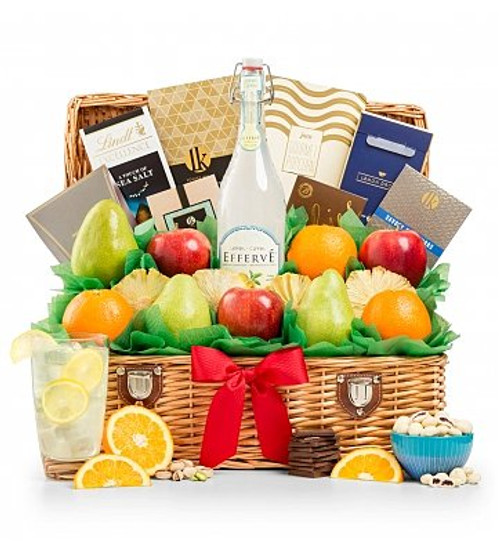 Going on a Picnic is the best way to enjoy the warm weather. In this Gift Basket there are gift-grade pears, crisp apples and succulent oranges are picked fresh from the orchard for this picnic-style hamper, paired with gourmet candies, cookies and snacks for a truly sweet celebration.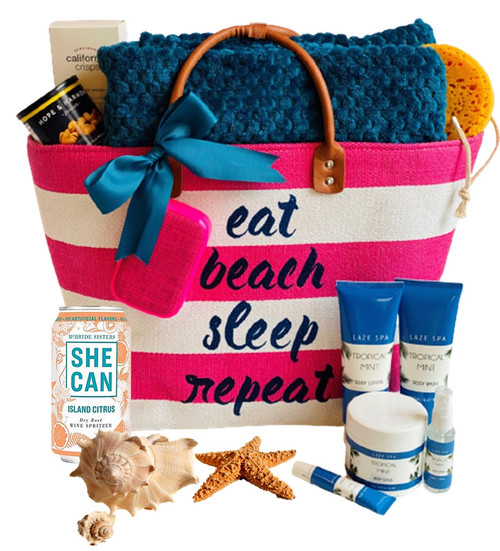 This Fun and Flirty Getaway to the Beach Gift Tote is a perfect Gift for Beach Lovers. We thought of everything! Just imagine them relaxing on the beach enjoying your Awesome Gift. This keepsake leather handle and very sturdy Beach tote will surely make their Getaway to the Beach the best! It can be used as an adorable purse, diaper bag, shopping bag and of course perfect for the beach! We have added a few extras to round this out as a gift including: She Can Wine, Pink Bluetooth Wireless Charging Speaker, Navy Blue Soft and Thick Throw, Tropical Mint Body Wash, Lotion, Body Scrub, Lip Balm and Body spray, Sea Bath Sponge, Hope & Harmony Gourmet Crab Flavored Nuts, Dardimans California Crisp Blood Oranges snack.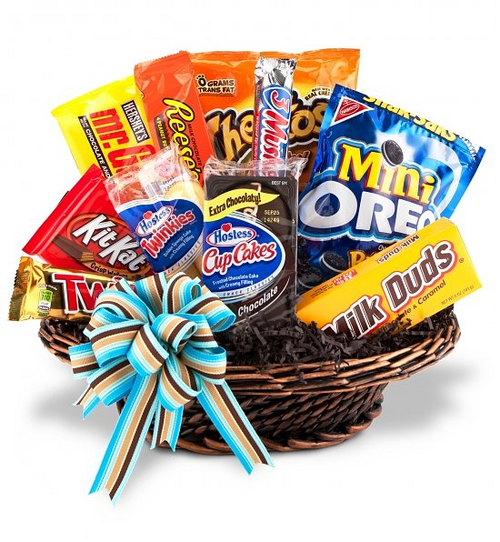 Filled with delicious snacks and sweets, our popular Junk Food Basket is the perfect gift for students coming home on from their first day of school searching for extra special indulgence. An experienced, certified designer will fill a basket with fun snacks that may include assorted candy bars, chips, cookies, pretzels, or candy. Each basket is a unique, one-of-a-kind creation so we can customize the perfect basket for you
.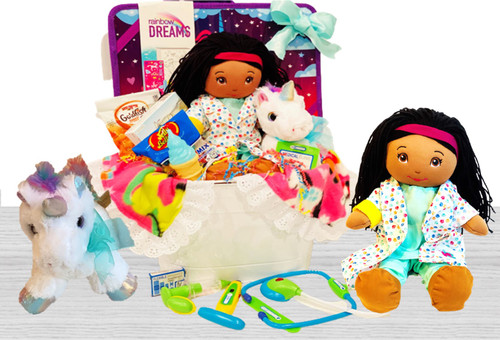 This absolutely adorable gift is a perfect to send someone on their first day of school. The sweet Marsha doll (16") in her cute little medical outfit make a great companion for kids and is entirely made from fabric, yarn, and soft filler, just so huggable. She is perfect for any child and will make a incredibly special friend! Marsha arrives alongside a beautiful soft handmade blanket for snuggle time, Pretend full medical kit, Unicorn Lap Activity desk set with storage pockets with over 12 activities for those times when they are recovering in bed, on the couch or travelling, Soft stuffed Unicorn, Ice Cream bubbles, Kid friendly snacks, Allen Scottish shortbread and more all nut free.