Posted by Twana's Creation Gift Baskets on Feb 8th 2022
Twana's Creation Gift Basket is the one stop place to get the perfect Valentine's Day gift to show your loved one how much you truly care.
We have baskets for everyone you love. Children, women and men will all be excited with one of our beautiful Creations.
We have baskets that are just fun to give and over filled with amazing chocolates and treats.
Don' forget the kids on Valentine's Day. We have many gift baskets to choose from for the kids.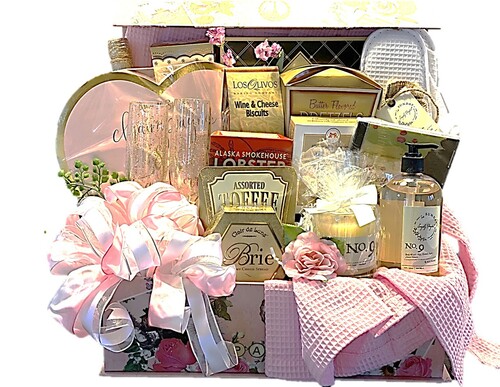 Don't forget to treat yourself. Pampering and relaxing on holidays is the best way to feel loved. You know exactly what you like, so there isn't a chance you will be disappointed. Shop our Spa Baskets and plan a lavish night in pampering.